A Member of the Lutheran Church Missouri Synod
located at 15250 W. Cleveland Avenue in New Berlin, Wisconsin
A Member of the Lutheran Church Missouri Synod
15250 W. Cleveland Avenue
New Berlin, WI 53151
Welcome to Blessed Savior Lutheran Church.
Blessed Savior exists to share the love of Jesus in New Berlin and throughout the world. We gather together to hear the Word of God and receive the sacraments that Jesus has given to His Church for the strengthening of our faith and for the forgiveness of our sins.
We hope to see you soon and please feel free to contact us with any questions.
"Forgiving as the Lord Forgives Us"
September 14 and 17 by Rev. Zachary DeArmond
In settling His accounts with us, our Lord acts not with anger, but with compassion. He does not imprison us as we deserve, but He forgives all our debts and releases us (Matt. 18:23–27). Therefore, our Lord bids each of us to have "mercy on your fellow servant" and "forgive your brother from your heart" (Matt. 18:33, 35). By the Lord's forgiveness of our sins, we are free to forgive those who sin against us, because He has been handed over to the jailers in our stead and He has paid our entire debt with His lifeblood. Whether we live or die, we "are the Lord's" (Rom. 14:8). Since we all will "stand before the judgment seat of God," we are not to despise our brother (Rom. 14:10), but gladly forgive him. By the grace of God, our brother also "will be upheld, for the Lord is able to make him stand" (Rom. 14:4). Though we daily sin against each other, the Lord intends "to bring it about that many people should be kept alive" (Gen. 50:20). Jesus speaks kindly by His Gospel and promises: "I will provide for you and your little ones" (Gen. 50:21).
Growing Strong in Faith while Building Lasting Friendships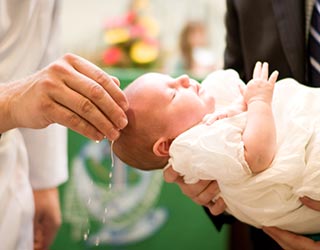 Baptism
Just as our Lord Jesus Christ commanded His church to baptize all nations, we believe that includes all people, young and old. As your child is baptized they are enrolled in our Nursery Cradle Program.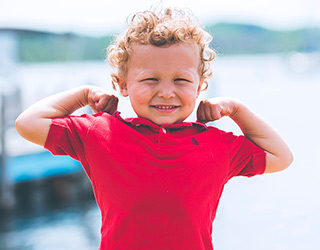 Preschool & Childcare
All children between the ages of two to six are welcomed into this caring environment. Along with learning skills for each age group, each child learns of God's love for them.
Visit our
virtual tour
on YouTube.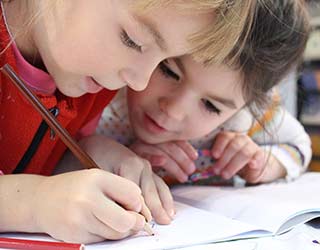 Sunday School
We have classes for ages 3 through 8th grade, as well as High School. Throughout the Sunday School year, the children will occasionally sing in church, as well as leading the Sunday School Christmas Service.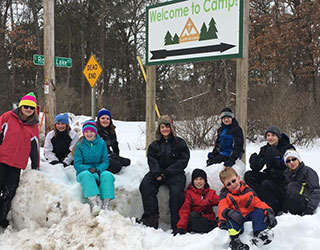 Confirmation
We teach and prepare young adults to defend the faith given to them in their baptism. These 6th through 8th graders are instructed in the history and teachings of the Lutheran Church while enjoying fellowship and winter retreats.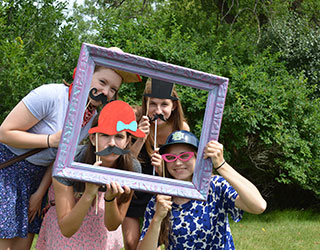 High School
As students continue their growth and friendships, both participant and leadership opportunities are available. Attending conferences, weekly Bible Studies and other fun filled events are available throughout the year.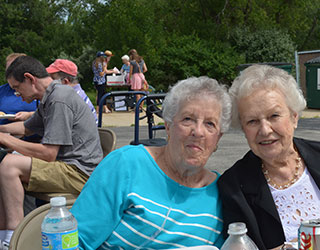 Fellowship
All ages have many opportunities for fellowship. In addition to groups for various ages, there are groups for men and women. We also have church wide picnics and other events each year.
Thank You for visiting our site, we look forward to meeting you!
Any Questions? 262-786-6465
In grateful response to God's grace and empowered by the Holy Spirit through Word and Sacraments, the mission of The Lutheran Church—Missouri Synod is vigorously to make known the love of Christ by word and deed within our churches, communities and the world.