A Member of the Lutheran Church Missouri Synod
located at 15250 W. Cleveland Avenue in New Berlin, Wisconsin
A Member of the Lutheran Church Missouri Synod
15250 W. Cleveland Avenue
New Berlin, WI 53151
My dear fellow Christians,
The Lord has heard our cry for mercy!  With His help, the corona virus will soon be history.  We, members of Blessed Savior are thrilled to again share the word of God in person with everyone who comes to church.  We are currently celebrating the Lord's Supper on the Second and Fourth Sundays of the month.
We are pleased to have you checking out our webpage.  We have decided to keep our Worship Services on the internet as well as all other postings for Pre-School, Sunday School and other important messages. Please contact us for any additional information.  The peace of the Lord Jesus be with all of you!
For those that wish to remain at home a little longer we will still have services and information posted on our Facebook page and YouTube channel.
Board of Elders
"All Authority"
June 1 and 4 by Rev. Gregg Stanton
The holy Triune God "created the heavens and the earth," and "behold, it was very good" (Gen. 1:1, 31). However, after Adam and Eve fell into sin and plunged God's good creation into decay and death, the Son of God would be "delivered up according to the definite plan and foreknowledge of God" to be "crucified and killed by the hands of lawless men" (Acts 2:23). As Jesus "received from the Father the promise of the Holy Spirit" (Acts 2:33), He also raises up all the baptized and pours out the Spirit upon them through the preaching of His Gospel. He sends out His apostles to "make disciples of all nations" by "baptizing them in the name of the Father and of the Son and of the Holy Spirit," and "teaching them to observe all that [He has] commanded" (Matt. 28:19–20). Through such baptizing and teaching — Gospel and Sacraments — the holy Triune God recreates us in the image and likeness of His incarnate Son, Jesus, the Christ, and behold, it is "very good" (Gen. 1:31).
Growing Strong in Faith while Building Lasting Friendships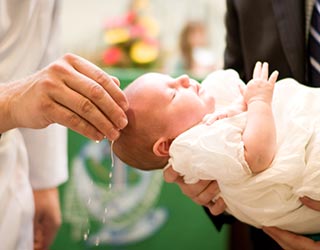 Baptism
Just as our Lord Jesus Christ commanded His church to baptize all nations, we believe that includes all people, young and old. As your child is baptized they are enrolled in our Nursery Cradle Program.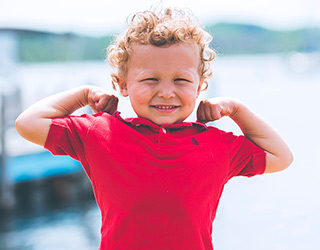 Preschool & Childcare
All children between the ages of two to six are welcomed into this caring environment. Along with learning skills for each age group, each child learns of God's love for them.
Visit our
virtual tour
on YouTube.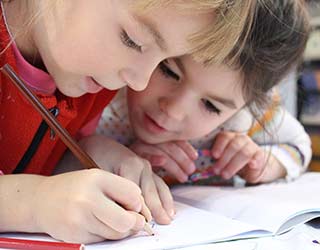 Sunday School
We have classes for ages 3 through 8th grade, as well as High School. Throughout the Sunday School year, the children will occasionally sing in church, as well as leading the Sunday School Christmas Service.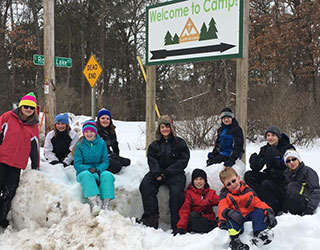 Confirmation
We teach and prepare young adults to defend the faith given to them in their baptism. These 6th through 8th graders are instructed in the history and teachings of the Lutheran Church while enjoying fellowship and winter retreats.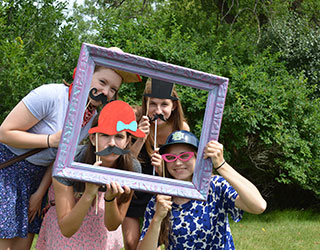 High School
As students continue their growth and friendships, both participant and leadership opportunities are available. Attending conferences, weekly Bible Studies and other fun filled events are available throughout the year.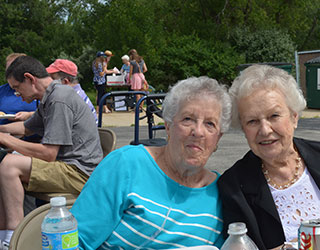 Fellowship
All ages have many opportunities for fellowship. In addition to groups for various ages, there are groups for men and women. We also have church wide picnics and other events each year.
Thank You for visiting our site, we look forward to meeting you!
Any Questions? 262-786-6465
In grateful response to God's grace and empowered by the Holy Spirit through Word and Sacraments, the mission of The Lutheran Church—Missouri Synod is vigorously to make known the love of Christ by word and deed within our churches, communities and the world.