Preschool and Childcare Center
Since 1990 we have been serving Christ, families, and the community in teaching His children to grow in faith, understanding, and service.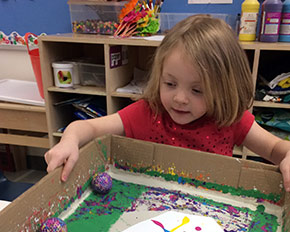 2K is a class that meets a couple hours a week and allows children between the ages of 2 and 3 that miss the September 1st cut off to be involved in a classroom setting. Children have the opportunity to learn and explore the world around them and work on developing needed life skills through social, physical, emotional, cognitive, and emotional growth.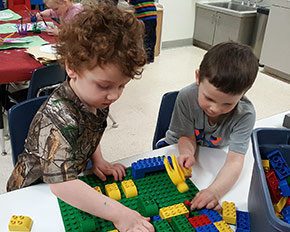 3K is usually a child's first school experience and we here at Blessed Savior want to be a part of that! We offer two different sessions of traditional 3 year old preschool learning mainly through play! It is our goal to have children feel comfortable in a school setting while making friends and adjusting to life without mom and dad for a couple of hours! The Blessed Savior difference focuses on educating the "WHOLE" child emphasizing social, physical, emotional, cognitive, and spiritual growth!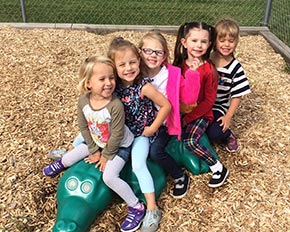 4K at Blessed Savior helps to prepare children for success in their educational career. We here at Blessed Savior allow children to be children while developing the "WHOLE" child through social, physical, emotional, cognitive, and spiritual growth! Blessed Savior offers two 4K programs with one session including extended class time.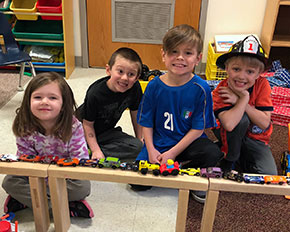 Our Childcare has a flexible daily schedule for complete wrap around care for children from ages 2 – 6. Children participate in a variety of activities that allow your child to learn new skills, share stories, play in the gym room and outside. After lunch we have science, math, blocks, puzzles and all children have a 30 minute period of quiet rest time allowing for rest and relaxation.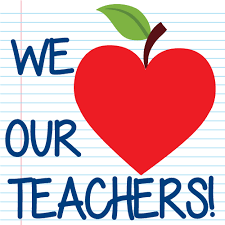 Our teachers set us apart with –
College degrees in education
Experienced with young children
Carefully planned educational curriculum
Teaching with a Christian emphasis.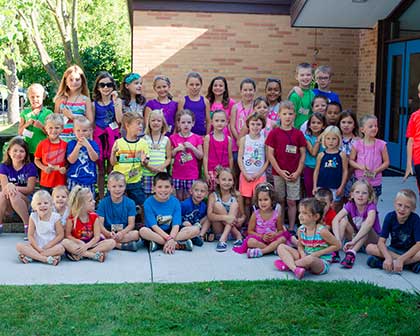 Virtual Tour
We would like to meet you and show you our facilities, but if that isn't possible right now, please allow our director to take you on a  virtual tour through our facilities.
Our Hours
Child Care Hours 7:00 a.m.- 5:30 p.m.
3K Morning Programs (M/W) 9:00 a.m. – 11:30 a.m.
3K Morning Programs (T/Th) 9:00 a.m. – 11:30 a.m.
4K Morning Programs (M/W/F) 9:00 a.m. – 12:00 p.m.
Extended 4K (T/W/Th/F) 9:00 a.m. – 1:00 p.m.                                  2K Morning Program (T or F) 9:00 a.m. – 11: 00 a.m. 
What Our Parents Are Saying….
Our family has been blessed with finding a warm and welcoming center for our children.  Our kids are eager to go to school each day and we, as parents, find comfort in the educational background of the teaching staff and longevity of this Christ-centered program within our community.  We appreciate the educational value to our children and have had the pleasure to watch them blossom with their social, emotional, motor, play, academic and faith skills throughout the year.
I currently have three children enrolled at Blessed Savior Lutheran–ages 2, 3 and 4. As parents we are entrusting child care staff and teachers with our most beloved blessings. It was not hard to make the decision to enroll at Blessed Savior after meeting the caring individuals that would play such an important role in our children's lives. The children LOVE going to school and have made so much progress since starting, both socially and academically. We highly recommend Blessed Savior to anyone looking for child care, 3K or 4K programs.